Latest sundae ▲
And hey! How about this awesome remaster? (Thanks MegaSphere!)
---
Noisysundae got its second anniversary today. That was so fast. :O
To get this cool wallpaper below, click it!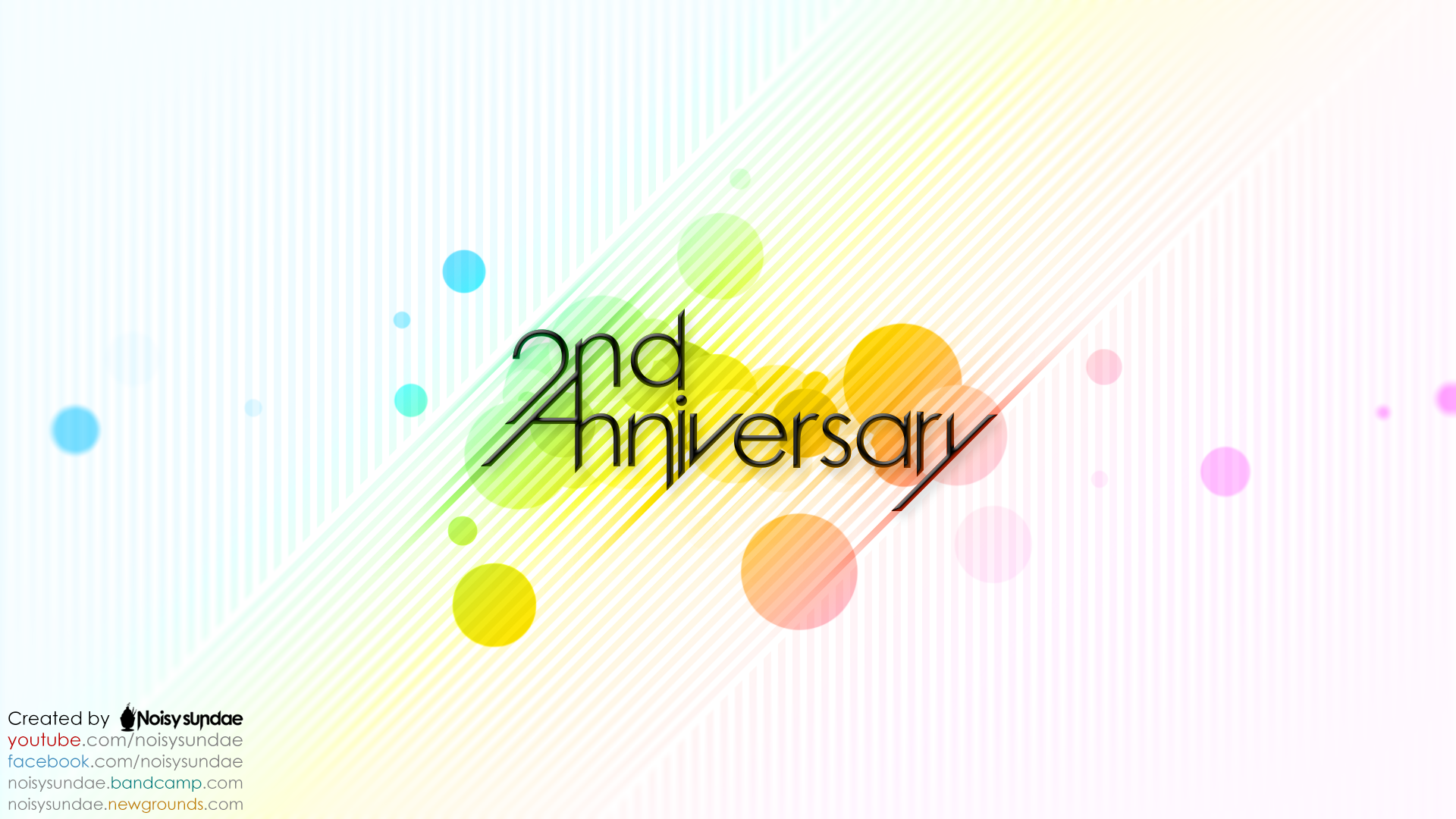 A little flashback here. Did you wonder what the first sundae sounds like? Here it is.
And this was the beginning of the second year.
So far so good, eh?
---
There is a small update to the Noisysundae visualizer too. Check it out in the latest sundae.
If you didn't know it yet, clicking the youtube link will open the embed player inside NG. That's why I put the link in the first line of description.
And if you're interested, the Soundcloud branch are now opened. Noisysundae is there just for getting some new customers. (aka 'no premium') I still focus on NG and Youtube the most. I won't improve to where I am now if I wasn't here. So, thank you everyone who care about me. It's a little happiness an introvert can have at least. ;w; (Yup, I stayed home working on this one to the countdown!)
I'll make a new Youtube channel trailer soon, somewhere between January and March. Personally, I think the current one doesn't have enough impact to make viewers hit the subscribe button. :(