Updated 17/10/2019: Added contact information at the end of the post.
Updated 16/10/2019: Noisysundae Catering (Music Commissions) is now open! See the Noisysundae Catering section for details.
"And...dropped a hint of the upcoming 15 remasters!" — The Manager
---
"Hohohohoho...Hohohohoho...Hohohohoho...Hohohohoho...Lolololololololololololololololololololololo!


ㅤㅤWelp, the post title is the actual name of the trololo song, but it's literally my current state on Noisysundae. Haven't really been dead anyway since I was constantly posting a renovation update post every Sunday. It's just that I chose to edit the same entry rather than making new ones weekly. What I mean by coming back home is that I'm doing new menus (music) once more!" — The Manager
ㅤㅤMany walls of text will be made this time, so we are putting the table of contents here. We put the actual note about the menu in the first section of this post so you can easily skip the rest which you might not be our intended recipients.
---
Table of Contents
ㅤㅤ"I really want to make the ToC below clickable but I can't. So, use your browser's 'find in page' to navigate. Sorry for the inconvenience." — The Manager
Latest Menu: Motivation
Noisysundae Visualizer 3.0
Additional Contents
Noisysundae HQ
Other Renovation TODOs
Noisysundae Catering
Makeshift Copyright Notice
---
Latest Menu: Motivation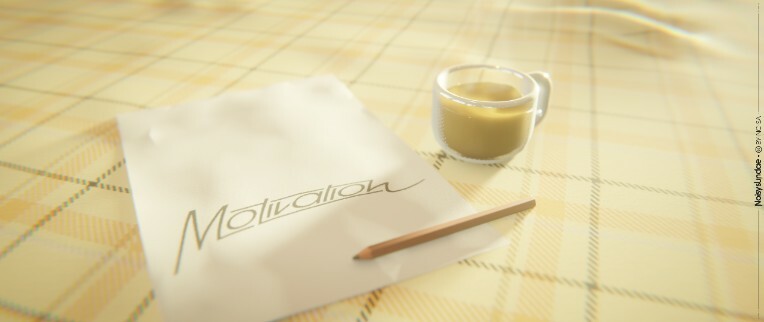 Available in the following NG Portals: Flash, Audio, Art
Also available on YouTube, Spotify, Apple Music, Bandcamp, and many more.
Quick Tip: In Newgrounds, you can watch our visualizer straight from the audio portal by just clicking the YouTube link we provided in the description. It will not bring you outside NG. Instead, an embedded player will appear below the link!
ㅤㅤIt has been half a year since we released Cosmic Observer. We are back with a bit of something that can reach a wider audience, a (not so) easy listening rock menu made specifically to start your day with. The menu is served with the all-new Noisysundae Visualizer 3.0. Some of the contents mentioned at the end of the video are not yet available due to finding a place to publish them, but we confirm you that everything related to Motivation is finished! Since we are trying to keep this section short, the details and the changes we made are in the Noisysundae Visualizer 3.0 and the Additional Contents section. Happy eating!
ㅤㅤ"Gotta drop this little list here. Nothing important, though." — The Manager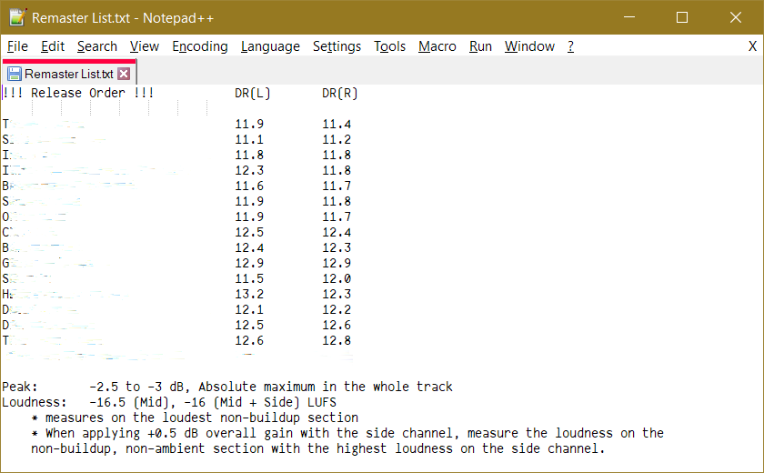 ---
Noisysundae Visualizer 3.0
ㅤㅤNow, the BPM and key signature are also displayed dynamically throughout the entire menu by a visualizer layout placed on the left or right of the view, depending on the composition within the art. Motivation, by its musical structure, does not represent how those two work very well (not enough BPM/Key changes over time) so there will be an upcoming remastered menu that shows the mechanic clearly.
ㅤㅤWe also added description for some scoops (part of the menu) and 'The Mixer' which shows an audio level bar for each instrument group: percussions, bass instruments, lead instruments, and background instruments, plus the global one. The scoop description can be anything between narrative accompanying each scoop, a mini production note, or even a rant about that part of the menu from our manager. Nonetheless, we try our best to keep it within one small paragraph each so it is readable without the need for pausing the video.
ㅤㅤApart from The Mixer, the current beat count is displayed on the top right of the layout. The word 'Beat' pulses along, with a slightly bigger pulse when the current beat is a bar. Again, Motivation does not show the dynamic very well and there will be a remastered menu (not the same menu we mentioned in the first paragraph) that does. We are currently working on 'The Recipe' which displays note chart of the lead and some other instruments, but it is still not yet robust enough for menu releases. You can see an example here.
ㅤㅤAt the end of a menu, there are a list of the contents, other than the original menu and the visualizer itself, available (wallpapers, alternate editions of the menu, etc.), and an end note from the manager. The content listed is not static; It lists exactly what comes with the menu thanks to the per-menu data we can put into the template.
ㅤㅤLastly, the parallelogram-shaped element containing the menu title before the menu starts is themed by a static or animated menu art overlay (example), depend on whether the menu comes with a static wallpaper, or both static and animated. However, since it would be redundant when combined with the visualizer itself otherwise, the menus that contains no wallpaper of its own and the menus with a unique visualizer will have a plain color instead.
---
Additional Contents
ㅤㅤThe possible additional contents released with a menu are as follow: The original menu, alternate key signature, ringtone, static wallpaper, animated wallpaper, and visualizer.
ㅤㅤWe intend to release the alternate key signature and the ringtone together as a paid content (We were going to release them as Patron exclusives, but we do not like the subscription model on just one content creator, and we prefer that you have a taste on our menu first, then decide if it is worth paying.). Think of it as a thank you gift for ones who support us. The expected price is as cheap as one dollar or two. The original is always meant to be for free so you do not miss anything. We are currently looking for a place to properly put them on sale. Still not understand how the things will look like? We have a good news. While the alternate key signature version and the ringtone of Motivation, along with other menus in the future, are not for free, those of the upcoming 15 remastered menus will be, and they will act as what you will get if you buy those of the new menus.
ㅤㅤThe static and animated wallpapers are now released in the ultrawide format. The static wallpaper is released as a PNG file with the size 5120 x 2160 pixels, while the animated ones are in a 2560 x 1080 60 FPS MP4 video (encoded by Handbrake with a 16 RF quality). For 16:9 monitors, you can let the sides of the wallpaper off the screen without any loss in integrity. They were designed that way! Also, for Wallpaper Engine users, each available animated wallpaper has a Steam Workshop content of the same title.
ㅤㅤ"I really hope YouTube will add a setting to fit the video by width or height in the future. The ultrawide videos are letterboxed in 16:9 and most embedded players atm." — The Manager
There are a few more contents planned, but not listed due to a different target market.
The original menu for commercial use
Stems
Individual scoop with trailing after the end (made to order)
Full menu, or a scoop with specific set of instruments played in the original (made to order)
---
Noisysundae HQ
ㅤㅤThe Noisysundae HQ (our own website) is the biggest main task we have in the renovation. The visualizer 3.0 is the mere second. If you take a look into the alpha (Note: Desktop only. After the page is loaded, click the middle square. We do not have time to update the UI at the moment.), the only working section currently is the 'Post'. Still, they are filled with placeholders for now, but we can already make an actual post in there if we want. The thing is, we intend to finish the 'About' section first before doing that. The About contains our shop's bio and the manager's, as well as copyright notices, specifications of our contents, and more. We also have an idea of making a menu player with an ability to jump to, loop, or enqueue a scoop. Basically, you can arrange your own menu with those features, plus the things you see in the visualizer. But for now, we should focus on the core functionality of the HQ first. And before you ask, it does not work on Safari yet.
---
Other Renovation TODOs
ㅤㅤWe still need to make a new theme for the Bandcamp branch. The Visualizer 3.0 still does not have its default visualizers...Yes, visualizers. We planned to do one for each flavor this time (as opposed to only one default in the 1.0 and 2.0) so this is going to be huge. Other than that, the remaining tasks are mostly clean-ups
Updating old menu's metadata here (since they are available for download with unmodified metadata)
Say goodbye to some of the branches
Setting up the new ones: Twitter, Patreon, Spotify, etc.
Organizing the new directory tree on our own computer, plus backup.
Dealing with the renamed flavors
Updating YouTube thumbnails
The list goes on and on...
---
Noisysundae Catering
Status: Open
ㅤㅤNow that we are opened for Noisysundae Catering, let us present what kind of custom menus we can offer. We put a list of our existing menus below as examples. Please note that this presentation focuses on the overall concept and theme within each example, and the sound quality (mixing/mastering) may not be on par with what we can produce today. Also, extreme loudness difference warning!
Ambient
Piano Solo
Electronic - Drum and Bass
Electronic - House/Trance
Shatter: Full-fledged Dream Trance, this menu perfectly shows how complex we can go on mixing.
Iridium: A House menu, closer to mainstream stuff.
Ghost of Jupiter: Traditional Trance with a very unique drum beat towards the end.
Electronic - (fake) Chiptune
Aviator: Your average happy 8-bit menu.
Midnight Phantoms: This has the opposite mood from that of Aviator. Heavy use of dissonance.
Other Menus
ㅤㅤ"Well, that was a really, really long list, but it's because I do so many types of menus. Anyway, the inspiration from your project will help me greatly in productivity." — The Manager
ㅤㅤWe also have a demonstration regarding the price, too. We use our latest menu, Motivation, as the reference since the Noisysundae Visualizer 3.0 was also designed to clearly display the elements related to how we place price tags on our menus.
O: New Pattern
*: Reused Pattern from Earlier Sections
-: Not Played

                       Drums       Bass        Piano       Guitar      Synth       Total(Reused)

Intro                  -           -           O           -           -           1
Starting Out (Logo)    O           O           O           O           -           4
Finding the Answer     O           O           O           O           O           5
New Discovery          O           O           O           O           -           4
Relaxation             O           -           *           -           O           2(1)
Live                   O           O           O           O           -           4
Revision               O           O           O           O           -           4
Resolve                O           O           O           O           -           4
Taking Off             O           O           O           O           -           4

Total Number of Patterns: 32


Our pricing formula is as follow (in USD). Rather simple, yet accurately scales to the amount of work and idea put into.
<Base Price per Pattern> x <Number of Patterns>

A drum beat, melody, or chord combinations played throughout a section counts as a pattern
In most cases, only new patterns (+) are added towards the <Number of Patterns>.
On case-by-case basis, reused patterns (*) may be partially added towards the <Number of Patterns> if heavily altered by newly added effects (especially when it completely changes the sound of the instrument, or is achieved with numerous layers of effects).
Otherwise, there is no additional cost from effects added.
If there is any requirement for additional sound effects or a samples and we do not already have the sounds, it is your responsibility to purchase them, and we do not hold any right to use them outside the scope of your project.
ㅤㅤIf you are interested, our contact information is at the bottom of this post.
---
Makeshift Copyright Notice
ㅤㅤWe cannot speak like a real lawyer despite using somewhat formal language, so we will let the manager speak up by his own.
ㅤㅤ"For contents made exclusively for Newgrounds: Feel free to use it, even if it's for commercial uses (e.g. a game with microtransactions or ads). This applies as long as your work is only published on NG. Otherwise, continue reading.


ㅤㅤAlright. First, all contents produced by Noisysundae (It's actually a big one-person project so yup, my creations.) are under the Creative Commons Attribution-NonCommercial-ShareAlike (CC BY-NC-SA) license by default. So, if you really don't feel like speaking to me, yet going for even a cent with my content, don't use it. And make sure to give me a credit: Just my name and stating that I made the menu ('<blablabla title> by Noisysundae' or something like that) is fine, but if you're gonna do that for real, please at least spell it correctly (Noisysundae or Noisy Sundae) so people can google looking for me if they're curious.


ㅤㅤI don't mind having a credit on an explicit content as long as it's not extremely violent. You can always ask if your work is extremely violent to me. For the traditional commercial uses (something that doesn't fall into the gray area like monetization does), I'm going to put my menus on sale for the commercial license, as my staff said in the Additional Contents section of this post. Despite all that said, you can always ask me if you're not very sure.


ㅤㅤOne last thing. Because this will be the case soon after I release the remastered menus...I got a copyright claim of your music on YouTube, what do I do? Well, if you are sure you did everything according to whatever stated above, capture the evidences first (so I know that you did everything right in case your video got taken down), then dispute the claim. I don't have my hands on the YT Content ID management yet so I can't lift a claim myself. Also, I'm not sure if my distributor will notify me when someone file a dispute or not, but if you're good to go and your video gets taken down due to that dispute without me knowing, tell me directly and I'll help you." — The Manager
---
ㅤㅤThat sums everything up. Now we think, with just the sheer amount of characters alone, you already know why the renovation takes really long. Remember, 'we' do not actually exist.
For copyright issues, business inquiries, or just common discussions, just shoot us a PM here,
or e-mail us at...

A reply within 48 hours guaranteed regarding the first two statements.
"Well, I can't do captcha here, so I put the e-mail address into an image. That's one way to deal with crawlers, mostly used by spammers. The address is, technically, not in a form of text." — The Manager